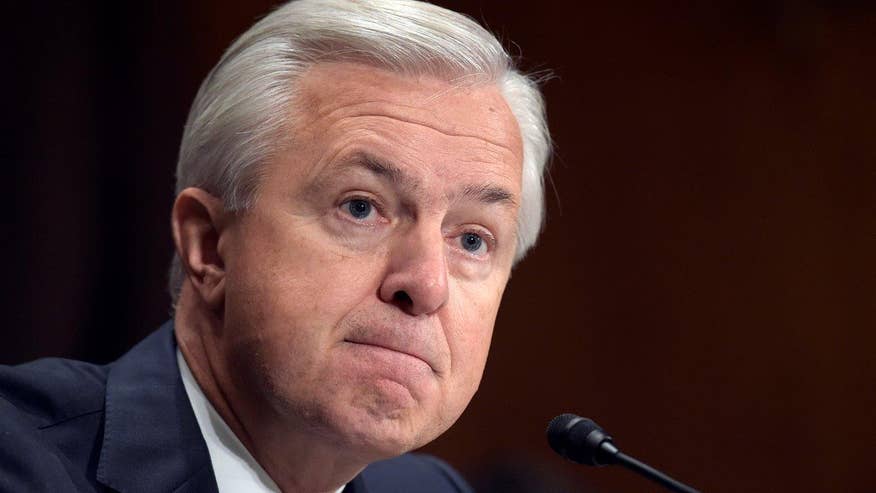 John Stumpf Wells Fargo CEO faces angry lawmakers on Capitol Hill.
Democratic senators stepped up pressure on Wells Fargo & Co., urging the Federal Reserve Bank of San Francisco to reject the reappointment of Chief Executive John Stumpf to an advisory council and separately requesting an investigation of the bank's labor practices.
The CEO and his bank have been at the center of a public and political storm following disclosures that thousands of Wells Fargo employees in recent years created as many as two million accounts without customers' knowledge. Today we know Wells Fargo employees opened and charged customers for the fake accounts in order to meet sales quotes. It seems like managers demanded aggressive and often unreasonable sale goals, if employees didn't meet the quotas they could be written up and fired. Wells Fargo was fined nearly $190 million and fired some 5,300 employees as a result.
Mr. Stumpf had appeared Tuesday before the Senate Banking Committee and was subjected to harsh questioning from both Democrats and Republicans. At this point, it's unclear how this whole issue will end but one thing that is very clear is that the whole situation shows the desperate, dirty hunger that goes on in banking companies to make more money.
It is inconceivable that employees were forced do unethical practices NOT to chase big bonuses, but merely to make their numbers and keep their jobs to feed their families. John Stumpf should definitely held responsible and all the others who implemented the aggressive and unrealistic sale quotas that former employees were forced to meet.